Podcast: Play in new window | Download
Subscribe: RSS

Business has a personal side, especially if it is privately held or family-owned. In line with that we have today's topic – Estate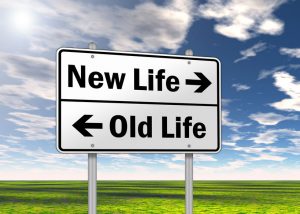 Transition. We have a panel of experts who represent 3 important professions and who work as a team to help insure your life's transitions lead to your desired goals. They work with clients to get through the personal challenges along with those associated with living space/possessions, real estate, and financial planning.
Our experts comprise:
Dawn Lehman of DM Home Transitions LLC

Keith Sharick of HER Realtors

Parker Salata of Foresters Financial
There is a lot of good information in this podcast so a time stamp chart of the various topics is provided below.
TIME STAMP
| | |
| --- | --- |
| TIME STAMP | TOPIC |
| 1m 0s | Introduction |
| 3m 56s | How we came together & created Lunch N Learns |
| 5m 20s | Adding value to our lunch and learns |
| 7m 17s | Addressing client's struggles with anxiety and "not knowing" |
| 8m 48s | Being proactive with your transition to eliminate the fear |
| 13m 8s | Services vary with the client's stage in life |
| 13m 59s | Listening to people and guiding them to the right person |
| 16m 15s | Downsizing in order to transition |
| 17m 0s | Excitement and relief from clearing out your space |
| 22m 12s | The importance of direct, detailed questions |
| 24m 10s | Identify fears and address them |
| 31m 11s | The personal approach over the transactional approach |
| 33m 13s | It's their life and memories – client's need for time |
| 36m 22s | Senior approach vs Millennial approach |
| 38m 37s | We put ourselves in the client's shoes to understand better |
| 40m 37s | Contact information |
You can reach today's panelists at:
Dawn Lehman 614-800-8156   dmhometransitions@gmail.com    www.dmhometransitions.com
Keith Sharick 614-390-9317    Keith.Sharick@HERRealtors.com https://www.herrealtors.com/keithsharick
Parker Salata 330-224-5147   parker.salata@foresters.com www.forestersfinancial.com
This show was brought to you by our two sponsors:
Your feedback is important. Choose from the following options:
place a review in 

iTunes

,

click on "leave a comment" below,

send any comments along with your name and the show number to 

support@ctrchg.com

 or

call us at 614-226-1333 and leave a message including your name, the podcast number and podcast title.
Listen to future episodes for our reply.